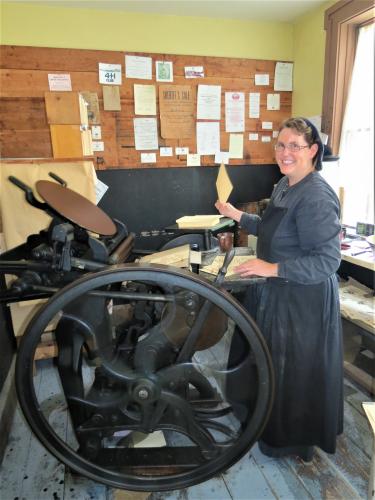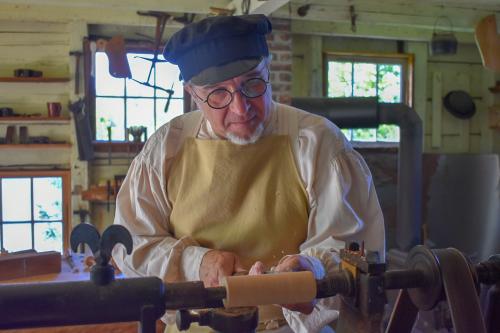 Animations 
Throughout the day, Sherbrooke Village turns the spotlight on some aspect of village life - from Heritage Skills Demonstrations to Music in any number of settings. This gives our staff the opportunity to shine by doing what they do best.
Below are just some of the different animations that can be seen in a typical day at Sherbrooke Village.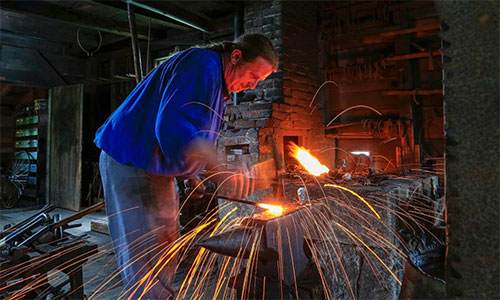 Blacksmith Demonstration - The sparks will fly when cold hammer meets hot steel, as our blacksmith shapes some useful implements of the period. Blacksmith Forge (Bldg. # 3).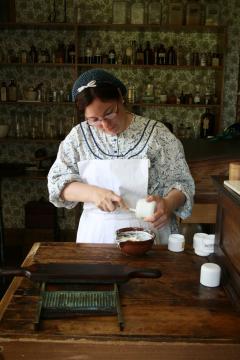 Hand Cream Making Demonstration - A dash of rose water, a pinch of borax, a dash of mineral oil - or is it a pinch of rose water and a dash of borax? Discover the secrets of Sherbrooke Village's renowned Hand Cream. Drug Store (Bldg. #8)
Greenwood Cottage/Renova Cottage - a member of our Animation Department will be ensconced in the second floor hallway engaging in the sort of "genteel handiwork" that the lady of the house would have undertaken a century ago. (Bldg. #16 or #18)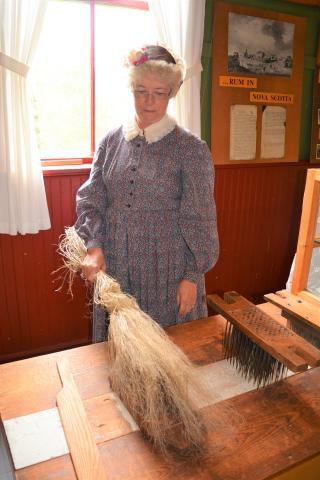 Flax Demonstration - Our interpreters will show you how flax is treated in preparation for spinning into fine linens. See how the flax break works and learn some of the history and uses of this age-old plant.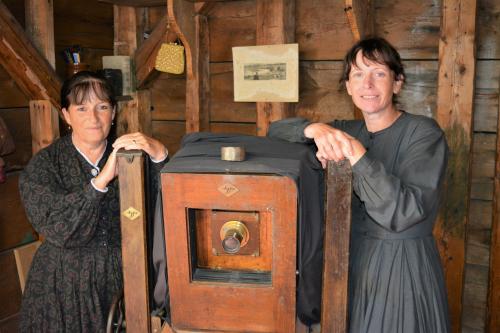 Ambrotype Photography Studio - visitors can learn about the 19th Century photography techniques and have their portrait done in costume. (Bldg. #15, Upstairs at Bldg. #14)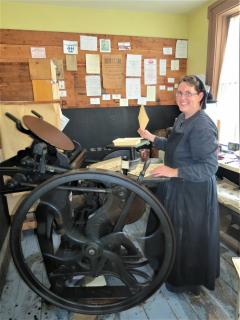 St. Mary's Printery - Before computers and photocopiers, printing was a more hands-on process. Come in and see how our foot operated press is used to produce printed materials for the Village. (Bldg. #5)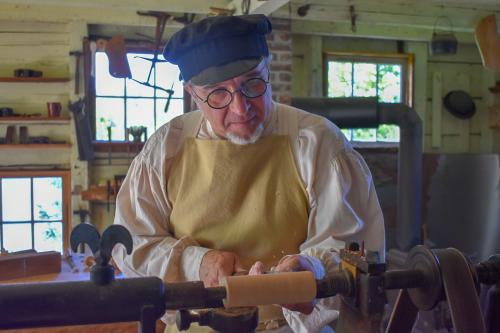 Wood Turning - The aroma of wood shaving is overwhelming in our Woodturner and Chairmaker's shop. Watch as our Woodturner carves out wonderful wooden items. (Bldg. #17)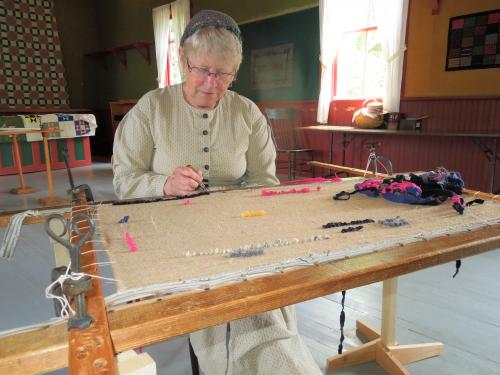 Rug Hooking - rugs to warm your feet on a cold winter's night... See just how they're made at our Rug Hooking demonstration.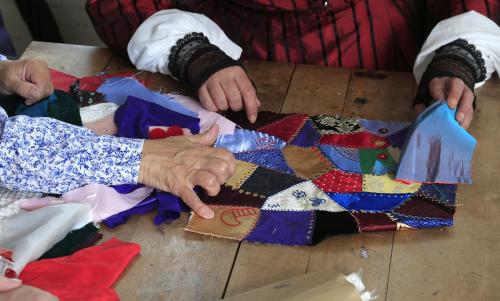 Quilting - nothing can warm you like a quilt on a cold winter's night, and our interpreters will warm your visit by demonstrating age-old quilting techniques and traditions.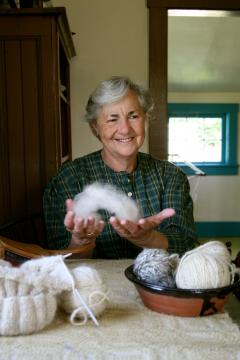 Spinning - a sweater to keep you warm... come watch the wool preparation and spinning.