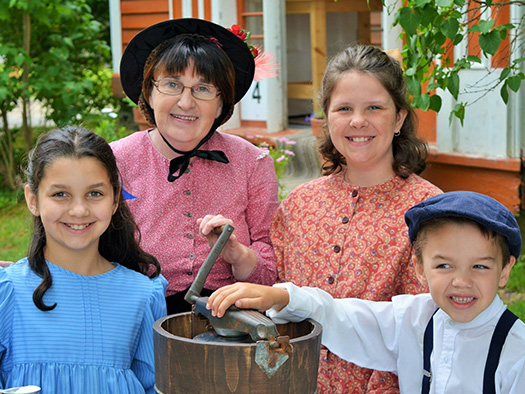 Visit Sherbrooke Village Museum
Every day is a trip back in time as Nova Scotia's 19th century heritage is brought to life for visitors of all ages by costumed interpreters in 25 original heritage buildings including blacksmiths, potters, weavers and printers. Come back in time to the boom years when shipbuilding, lumbering, and gold mining dominated the local economy. You are invited to "Step into 1867" each day during summer months at Sherbrooke Village for a Victorian experience. Dress in period costume, or immerse yourself even further by taking on one of a variety of characters available for the day. Our activities, learning camps, weekly concerts and schedule of special events make it easy to get your hands-on history all summer long!
Open June 9 to September 22 from 9:30 am to 5 pm, with extended offers from Victoria Day to Thanksgiving. Visit us 45 minutes south of Antigonish at exit 32, on Highway #7. Join us on facebook for regular updates or call 1-888-743-7845.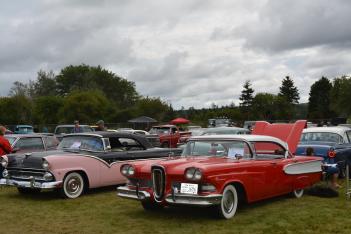 Sherbrooke Show & Shine Antique Car Show, September 8 & 9 10am to 4pm at the Sherbrooke ball field. Kick off concert with Buffy & Larry on Friday, September 7, 7pm tickets $10 at the door and Saturday, September 8 adult dance 9:30 to 1 at the Lion's Club in Sherbrooke. Tickets $10 at the door.
Sunday, September 9th - Fix It Fair from 11 am to 3 pm Let's learn to: Repair-Reuse-Recycle-Repurpose. Wardrobe Department Open House from 12 to 4 pm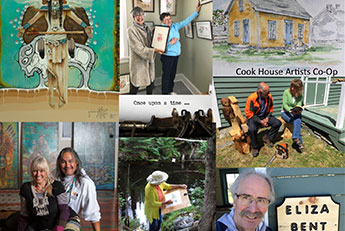 Sherbrooke Village is host to a wide variety art & culture offerings this season.
The Sherbrooke Village Exhibit Centre is hosting a very unique Indigenous Art display and sales feature the stunning works of Jay Bell Redbird & Halina Stopyra.
The Cooperative Art Gallery at the "Cook House" will be open daily from Tuesday through Sunday from 10 am to 5 pm. You will find for sale original oils, watercolours, acrylics, and sculpture, as well as prints and cards.  The 'Community Wall' can be rented by artists for two week periods.
The Sherbrooke Village Writer's Guild have taken up residence at the Eliza Bent House. They are offering a free library and Liars bench out front as well as poetry, book sales and a variety of workshops on a regular basis."
Be social
Toll Free Number 1-888-743-7845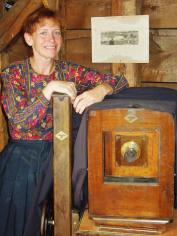 Ambrotype is a unique form of photography that is practiced in Sherbrooke Village. Through the process of Ambrotype, pictures are taken on a plate of glass. Visitors who would like a lasting memory of Sherbrooke Village can dress in period costume and have their picture taken with a camera that dates back to 1905.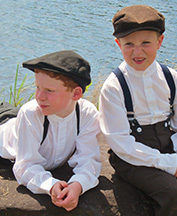 Full Schedule of Activities
June 9 to September 22
Open Daily 9:30 am to 5:00 pm
Guided Tours - Admission by Donation 
May 19 to June 8 & September 23 to October 8
Daily 9:30 am to 5:00 pm
Prearrange Guided Tours for groups by calling 1-888-743-7845
2018 Regular Admission Rates
| | |
| --- | --- |
| Adults | $15.95 |
| Child | $4.95 |
| Family (2 adults & their children under 16 yrs old) | $34.95 |
| Senior | $10.95 |
| Adult season pass | $24.95 |
| Family season pass | $49.95 |
| Group rate | $10.00 |
(Note-All prices subject to HST)
ADDITIONAL CHARGES MAY APPLY
FOR SPECIAL PROGRAMS & EVENTS"


Dogs on leashes are welcome on site.