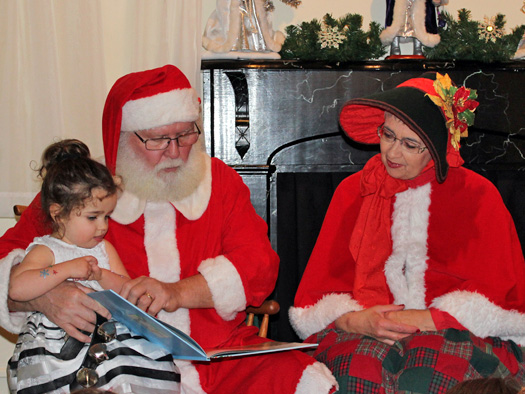 Sherbrooke Village Old Fashioned Christmas 
Friday, Nov. 24
to Sunday, Nov. 26, Saturday, December 2nd and Sunday, December

Make plans now to attend this years' Sherbrooke Village Old Fashioned Christmas celebrations. The event will feature an opening night tree lighting, taking place on the Sherbrooke Village Church Lawn, candle light procession, Kidd Brothers Show, visit from Santa, fireworks and refreshments.

Over the next two weekends there will be Christmas craft sales and workshops, concert, play, petting zoo, festive dining, breakfasts, family skate, adult dance, Christmas parade, Ecumenical Service, house tours, Victorian tea and more! Sunday morning, November 26th, will be the 5K and 10K "Jingle Walk/Run". New this year are Whoville, the Ultimate Santa Race and the Guided Lantern Tour. There's something for everyone this Holiday Season so visit to get into the Holiday Spirit at Sherbrooke Village!  Download the brochure (PDF 3 MB)

For reservations or more information call 1-888-743-7845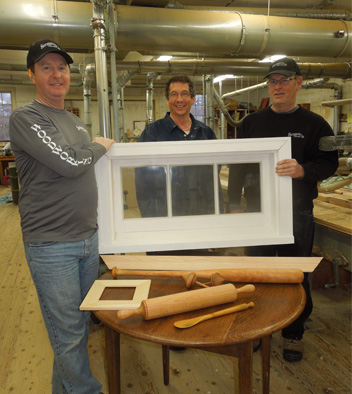 ​
Woodworking Shop
At the Woodworking Shop, a century of tradition combined with over 35 years of experience, allows us to produce a range of heritage products that measure up to the most exacting standards. From durable, energy-efficient windows to  period cabinetry, doors, moldings and turnings, our skilled craftsmen are ready to help you meet the challenges of restoring 19th century heritage properties. Our wood working shop is open year round. Place your order now by calling Sherbrooke Village Executive Director, Stephen.flemming@novascotia.ca; Restoration & Maintenance Director, Rodney.macDougall@novascotia.ca; or call the Shop at 1-902-522-2443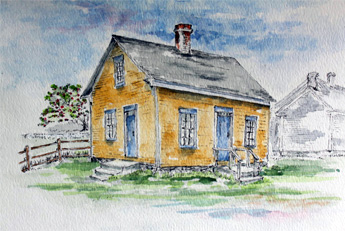 Sherbrooke Village now has a Cooperative Art Group and Gallery at the "Cook House". The current exhibit  features works by members Wilda Kaiser, Bev Cameron, Muriel Elliott, Ann Stone and Joy Wier. Many pieces are available for sale. The Community Wall will feature works by guest artist Jean Robichaud. The gallery will be open during Sherbrooke Village Old Fashioned Christmas activites.
Be social
Toll Free Number 1-888-743-7845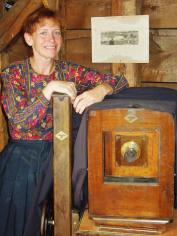 Ambrotype is a unique form of photography that is practiced in Sherbrooke Village. Through the process of Ambrotype, pictures are taken on a plate of glass. Visitors who would like a lasting memory of Sherbrooke Village can dress in period costume and have their picture taken with a camera that dates back to 1905.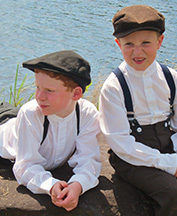 Sherbrooke Village is open annually from Victoria Day weekend until Thanksgiving Day weekend & during Sherbrooke Village Old Fashioned Christmas, November 24 to 26 and December 2 & 3. Make plans now for your next visit!


Dogs on leashes are welcome on site.