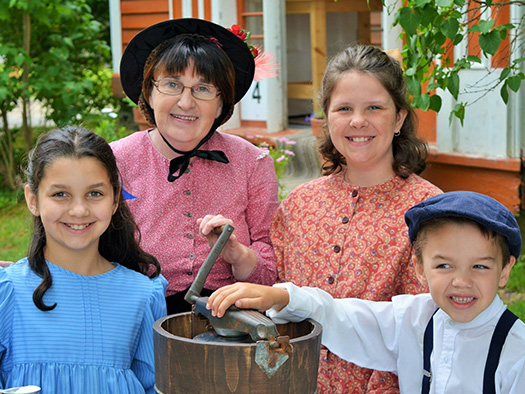 Visit Sherbrooke Village Museum
Every day is a trip back in time as Nova Scotia's 19th century heritage is brought to life for visitors of all ages by costumed interpreters in 25 original heritage buildings including blacksmiths, potters, weavers and printers. Come back in time to the boom years when shipbuilding, lumbering, and gold mining dominated the local economy. You are invited to "Step into 1867" each day during summer months at Sherbrooke Village for a Victorian experience. Dress in period costume, or immerse yourself even further by taking on one of a variety of characters available for the day. Our activities, learning camps, weekly concerts and schedule of special events make it easy to get your hands-on history all summer long!
Open June 9 to September 22 from 9:30 am to 5 pm, with extended offers from Victoria Day to Thanksgiving. Visit us 45 minutes south of Antigonish at exit 32, on Highway #7. Join us on facebook for regular updates or call 1-888-743-7845.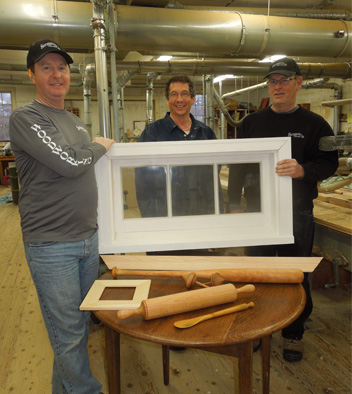 ​
Woodworking Shop
At the Woodworking Shop, a century of tradition combined with over 35 years of experience, allows us to produce a range of heritage products that measure up to the most exacting standards. From durable, energy-efficient windows to  period cabinetry, doors, moldings and turnings, our skilled craftsmen are ready to help you meet the challenges of restoring 19th century heritage properties. Our wood working shop is open year round. Place your order now by calling Sherbrooke Village Executive Director, Stephen.flemming@novascotia.ca; Restoration & Maintenance Director, Rodney.macDougall@novascotia.ca; or call the Shop at 1-902-522-2443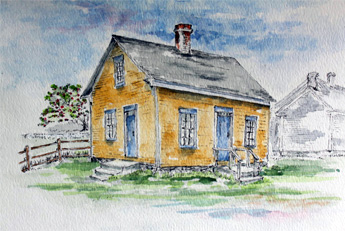 Sherbrooke Village now has a Cooperative Art Group and Gallery at the "Cook House". The current exhibit  features works by members Wilda Kaiser, Bev Cameron, Muriel Elliott, Ann Stone and Joy Wier. Many pieces are available for sale. The Community Wall will feature works by guest artist Jean Robichaud. The gallery will be open during Sherbrooke Village Old Fashioned Christmas activites.
Be social
Toll Free Number 1-888-743-7845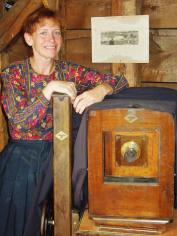 Ambrotype is a unique form of photography that is practiced in Sherbrooke Village. Through the process of Ambrotype, pictures are taken on a plate of glass. Visitors who would like a lasting memory of Sherbrooke Village can dress in period costume and have their picture taken with a camera that dates back to 1905.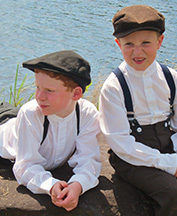 Sherbrooke Village is open annually from Victoria Day weekend until Thanksgiving Day weekend & during Sherbrooke Village Old Fashioned Christmas, November 24 to 26 and December 2 & 3. Make plans now for your next visit!


Dogs on leashes are welcome on site.