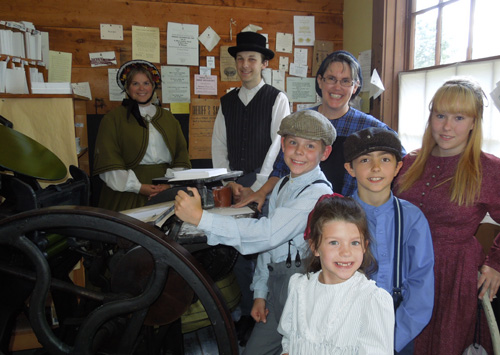 "Step into 1867" Dress in period costume and experience life in 1867
The "Step Into 1867" program offers three levels of participation. Participants can choose to be a "witness" and observe village life in the 1860s, an "explorer" and dress in heritage costume to experience the history, or they may become a "discoverer", where they will dress in period costume and become fully immersed in a villager's role.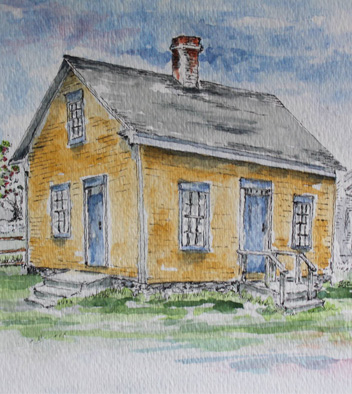 ​
Please stop by to visit the "Cook House", the new Art Gallery for the members of the Sherbrooke Village Cooperative Art Group. The exhibit is featuring works of art by members Wilda Kaiser, Bev Cameron, Muriel Elliott, Ann Stone and Joy Wier. Many pieces are available for sale. The Community Wall will feature works by guest artist Jean Robichaud.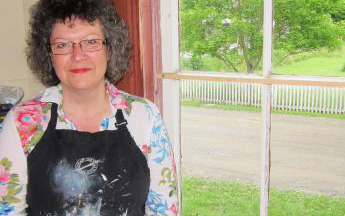 We currently have a beautiful art display at our Exhibition Centre featuring the work of Dr. Alan Syliboy and other amazing indigenous artists. Our artist in residence, Wilda Kaiser, is hosting non-instructional 'plein air' painting sessions this summer and the Sherbrooke Village Co-operative Gallery will have its grand opening September 23rd at 2pm. 
Be social
Toll Free Number 1-888-743-7845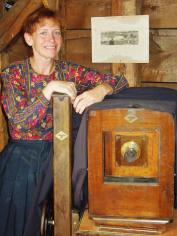 Ambrotype is a unique form of photography that is practiced in Sherbrooke Village. Through the process of Ambrotype, pictures are taken on a plate of glass. Visitors who would like a lasting memory of Sherbrooke Village can dress in period costume and have their picture taken with a camera that dates back to 1905.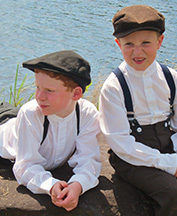 Sherbrooke Village is Open:
Peak Season
June 5 - September 24
Open Daily 9:30 am - 5:00 pm
Shoulder Season
May 20 to June 4 & September 25 to October 9
Prearrange Guided Tours by Calling 1-888-743-7845


Dogs on leashes are welcome on site.