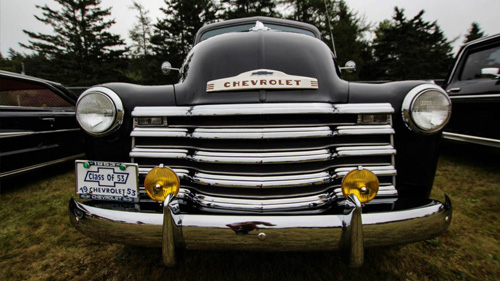 New Dates - September 14 and 15, 2019
Please Join us for Our 25th  Annual "Sherbrooke Show and Shine" Antique & Custom Car Show
Our gathering of classic and antique vehicles is celebrating 25 years with special activities and give aways.
Event will also feature a road rally, music, dance at the Lions Hall, door prizes and raffle. Free registration for show car owners. 
Friday evening there will be a concert. Early registration is at the Sherbrooke Performance Center (Building #30) Friday evening from 6:00 to 7:00 pm. Those registered early will be admitted to the Friday night concert free.
Sherbrooke Show & Shine: September 14th & 15th from 10am to 4pm 
Show & Shine Vehicle Registration times:
Friday, September 13th - 6:00pm-7:00pm (if you register at this time you will get free admission to the Courthouse concert) 
Saturday, September 14th - 10am - 4:00pm
Sunday, September 15th - 10am - 4:00pm (must register before 1pm to be able to enter award categories) 
*Registration will take place at the Performance Centre (Building #30), Sherbrooke Village. 
Show & Shine Admission Prices: 
One Day - Adult $5, Child $3, Family $15 = 2 adults & children under 16 
Weekend - Adult $7, Child $4, Family $22