Sherbrooke Village recognizes the value of its setting for hosting weddings, meetings etc.
Rental and/or use of buildings is at the discretion of Sherbrooke Village.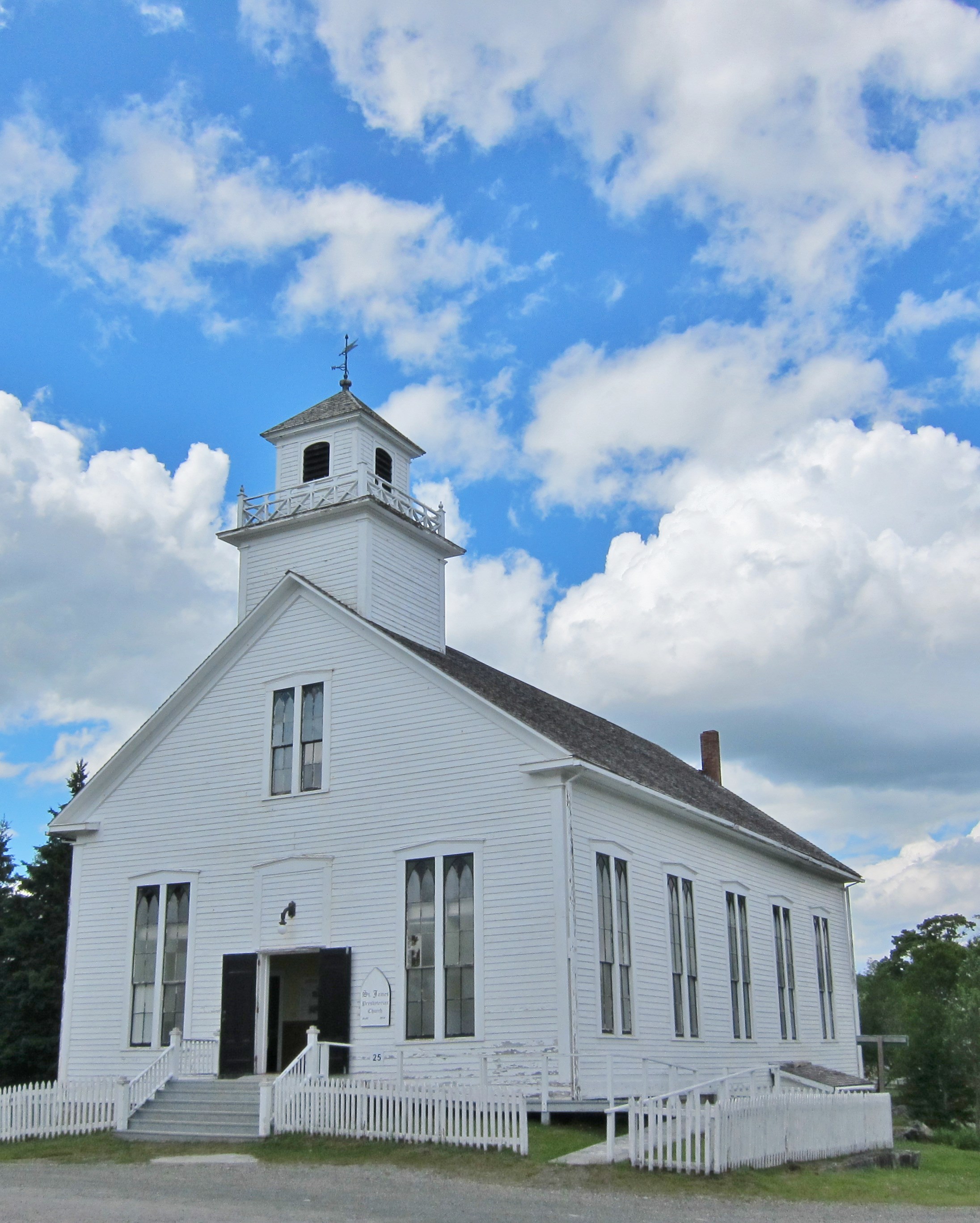 St. James Presbyterian Church
$250.00 + HST per day. This includes cleaning before usage. Renter responsible for clean up within 24 hours after use.  During the open season cars are not permitted to park on-site – they must be parked in the main parking lot.
Royal Canadian Legion Branch 56
Use of The Royal Canadian Legion Branch 56 premises on the lower floor must be booked separately through a legion member.
In order to preserve the integrity of our visitor's experience, building rentals can only be accommodated after 6:00 p.m. during the open season of Sherbrooke Village.
No Confetti on site. Rice can be thrown outside of buildings.
 All decorations and methods of attaching decorations must be approved by Sherbrooke Village. All decorations are considered private property and must be removed by owner within 24 hours. Sherbrooke Village is not responsible for loss or damage of decorations.  Schedule for the decorating and/or removal of decorations to be determined by Sherbrooke Village.
 If alcohol is served, the renter must obtain all necessary provincial licenses.  The renter assumes all legal liabilities for said function.  Sherbrooke Village assumes no liability.
A $200.00 refundable damage deposit is required 10 business days prior to the event.  All damages are the responsibility of the renter. Sherbrooke Village will be responsible for executing all repairs.
A 50% booking deposit is required 60 days prior to the event; 80% refundable with 10 or more business days cancellation notice. 25% refundable with 9 business days or less cancellation notice. Balance of payment due on day of event.
A Sherbrooke Village staff member will be on site during any preparation and during the event.
All Provincial Labour, Fire and Health regulations must be followed.
All Sherbrooke Village buildings are non-smoking areas.
A photo session fee of $50.00 will be charged during open hours.  Some historic interiors may not be available.
You must supply your own presentation equipment.
Parking on site restricted before 5 pm during museum open season.
Sherbrooke Village will take no other security measures other than what is normally taken for its own property. Any special security is the responsibility of the renter and subject to negotiation with Sherbrooke Village.
Booking & payment of deposit to Sherbrooke Village shall be deemed acceptance of the above terms and conditions.
Request a Booking [word 21 KB]