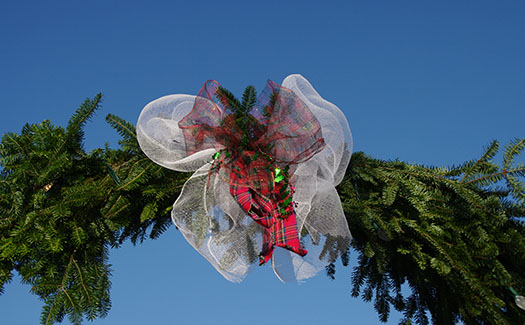 Postponement of Old Fashioned Christmas, 2014
Beginning 6 October 2014, the Municipality of St. Mary's and Sherbrooke Village will begin a replacement of the waterline system throughout the site.  This ongoing construction (and the presence of heavy equipment) presents a potential safety risk to staff, volunteers and the general public. In consultation with the Sherbrooke Village Old Fashioned Christmas Committee and representatives of the Municipality of St. Mary's, it has been jointly decided that to ensure the safety of staff and volunteers, this year's Sherbrooke Village Old Fashioned Christmas will be postponed until 2015. View the Events listing for Christmas activities that will be taking place in Sherbrooke in 2014.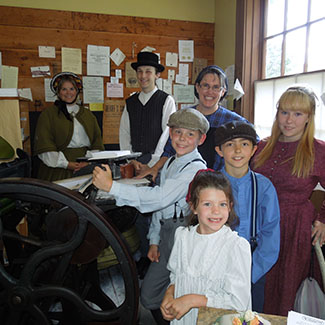 Closed for season 4 October 2014
It was a wonderful season at Sherbrooke Village and we would like to thank everyone that visited the museum and took part in our learning opportunities and events. We hope you will join us again next year and look for Sherbrooke Village updates on Facebook.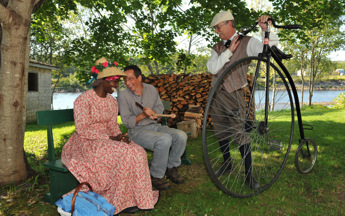 About Sherbrooke Village
Located along the shores of the beautiful St. Mary's River, Sherbrooke Village depicts a typical Nova Scotian village from 1860 to pre-WW1. With approximately 80 buildings, over 25 of those open to the public, it is the largest Nova Scotia Museum site.   Visit the woodturner shop, blacksmith, pottery shop, ambrotype photography studio and printery. 
Be social
Toll Free Number 1-888-743-7845

Learn
Hands on History
Hands On History invites people young and old to participate in Village life by offering a "Hands On", interactive, educational and fun experience.
More information on:
School group tours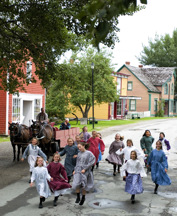 Hours & Admission
Sherbrooke Village is open:
June 1st - October 4th
9:30 am - 5:00 pm
7 Days a Week
Admission for 2014
Adult - $11.75
Child - $4.75 Children under 6 FREE
Family - $32
Senior - $9.75
Adult Season Pass - $18.75
Family Season Pass - $39
Group Rate - $10 per/person
Note: All prices include applicable sales tax and are in Canadian Funds