We currently have a beautiful art display at our Exhibition Centre featuring the work of indigenous artist Dr. Alan Syliboy and selected works from Loretta Gould, Lorne Julien, Jay Red Bird, Amanda Julian, Darren Julian, and Chelsea Brook, all sponsored by Mr. Rolf Bouman, of FRIENDS UNITED.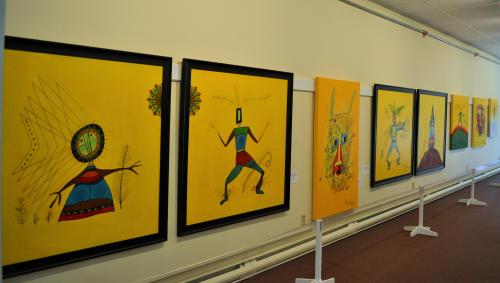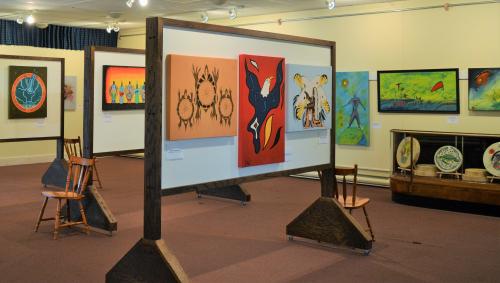 The artist in residence at Historic Sherbrooke Village is hosting non-instructional 'plein air' painting sessions this summer at Sherbrooke Village. Join Wilda Kaiser at the artist in residence building for a "360 in the field" painting day. Artists will paint in the fenced in field between Front and Back Street.  There are lovely vistas to paint in every direction. If it rains we'll paint inside.  Come on along and don't forget to bring, paints, easels, chair, bug spray and a bag lunch. Poets and writers also invited! Starting at 10 a.m. with critique and cookies at 3 p.m. The following are scheduled painting dates: Sept 5th, Sept 8th, Sept 14th, and Sept 20th.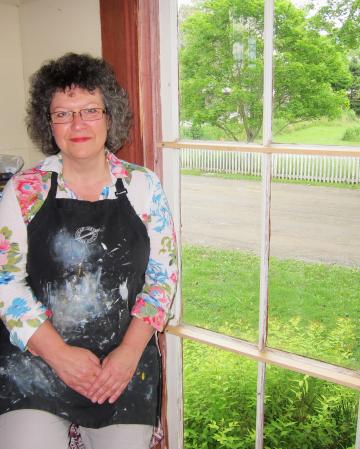 The Grand Opening of Cook House, the new Art Gallery for the members of the Sherbrooke Village Cooperative Art Group, will take place Saturday, September 23rd from 2PM - 4PM. Works of Art by members Wilda Kaiser, Bev Cameron, Muriel Elliott, Ann Stone and Joy Wier will be exhibited and offered for sale. The Community Wall will feature works by guest artist Jean Robichaud. Refreshments will be served. See you there!