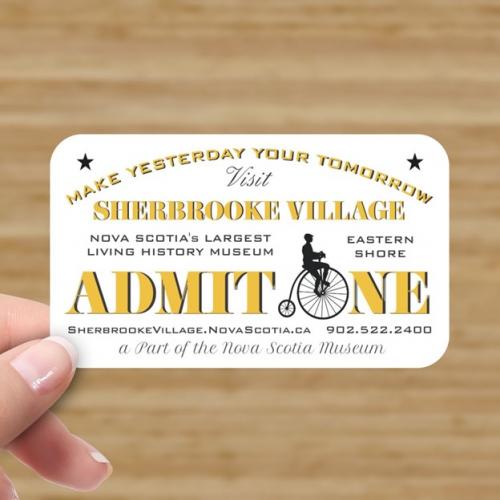 Were you given a Golden Ticket? Congratulations!
Golden tickets are provided at special events (and to special guests) throughout Nova Scotia during the 2023 season. This general admission ticket permits a visitor one time access to Sherbrooke Village anytime up to 31 December 2023. 
Tickets are valid for single use only; one free admission per family or group transaction.
Also, tickets cannot be transferred or sold, and will not be replaced if expired, destroyed, lost or stolen. Tickets may not be used for advertising, promotion or other purposes without the prior written consent of Sherbrooke Restoration Commission. Tickets have no cash value and cannot be redeemed towards other products or services.