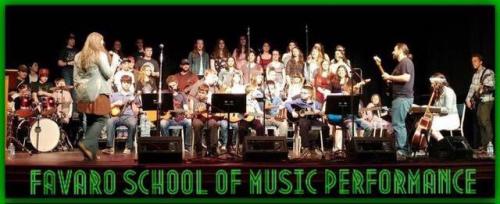 Monday, August 6 to Thursday, August 9
Ages 13 to 18. Come to the shores of the beautiful St. Mary's River to hone your musical abilities. There will be skill building workshops for stage performance, band communication, music business, music as therapy, song writing, and much more.  There will be individual and group master classes provided for your chosen instrument.  Your new skills will be highlighted at the Grande Finale Concert on Thursday evening. Are you up to the challenge? Our instructors think you are! Facilitated by instructors:  Jess & Greg Favaro from the Favaro School of Music, who provide music programming and cultural workshops for public schools and groups of all ages. They have 25 years of experience in teaching, performing and writing and are certified in Mental Health First Aid and Music Cares Level 1 Instruction (Music Therapy in the Workplace). https://www.facebook.com/favaroschoolofmusic
Printable registration (PDF 206KB)
There are a limited number of seats and will be filled on a first come first serve basis.
Thursday, August 9 Courthouse Concert
Youth Music Camp Grande Finale concert featuring camp instructors: Greg & Jess Favaro and camp participants, 7:00 pm, tickets $10 at the door.
Info For Parents
We encourage and welcome instruments and materials brought from home, however, your child must assume responsibility for it's safety and location.  Guitar picks especially!
Songwriting provides an opportunity for sharing personal information and experiences and although we encourage an atmosphere of respect and non-judgement, we cannot guarantee full privacy in group settings. Please have a conversation with your child about cell phone manners and appropriate on-line content as cell phones are used and encouraged for gathering ideas, listening to music examples and demo recording in the 13-18 year age group.
What To Bring
The atmosphere at our school is casual. The climate can vary from warm and sunny to chilly cloudy and wet so be prepared to layer with sweaters and pants. For all music workshops participants are required to bring their own instruments, paper, strings etc. A recording device would be most useful. Timetable, schedule and session information will be distributed when you arrive. Please bring your own musical instruments.
Accommodation & Meals
Accommodations for attendees will be in our Hands on History home which is a hostel type house by the river - accommodations are dorm style with shared rooms and bunk style beds, please be advised to bring your own sleeping bags, sleeping bag, towels, toiletries and pillow. You may also bring air mattresses for additional comfort. Meals are supplied from Monday morning until dinner on Thursday. Breakfast is continental with ingredients supplied. Lunch and dinner will be served in the Sherbrooke Village restaurant. Monday to Thursday night, and we have some great cooks here, been feeding groups, school kids and camp participants for years.
Participants will be required to get their own breakfast and maintain the living area. Attendants will be onsite overnight.  
How To Get Here
A 40-minute scenic drive south from Antigonish along highway #7 or 2 ½ hours east of Halifax on highway #7.