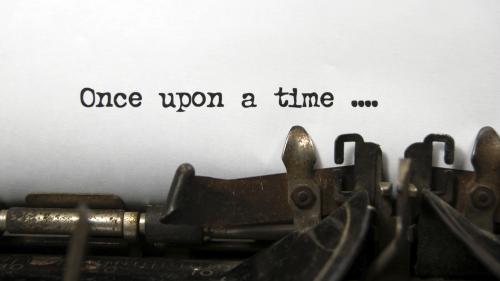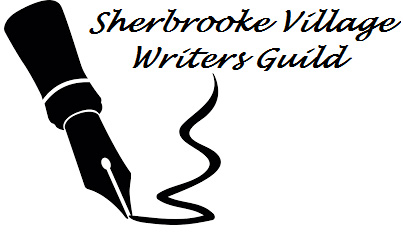 Sherbrooke Writers Guild - Open Hours
Calling all aspiring writers!
Dates: Thursday, September 13 to Sunday, September 16, 2018
Come to the shores of the beautiful St. Mary's River for a unique creative writing experience. Join us for our first annual Sherbrooke Village Writers Camp, September 13-16, 2018. Improve your abilities in the art, technique & craft of authorship and story-telling while learning from the best!
Registration
Registration is now open. Register early as participation is limited. Give us a call toll-free at 1-888-743-7845, or download a printable registration form.
When you register, please indicate on the registration form in the space provided your goals and objectives in attending the camp, and any particular areas of creative writing or story-telling you would wish to explore.
Arriving early? Stay the night before FREE!  Stay over on Wednesday night to make a early start the following day.
Guidelines for Classes
Modeled on the format of Sherbrooke Village's popular "Road to Stanfest" songwriters camp, the writers camp will offer a range of hands-on workshops drawing upon the expertise of our writing and story-telling guest instructors. Group sessions are scheduled for each morning with smaller more focused classes throughout the day. All are structured to meet a range of skills and interests, and levels of experience. Writers and story-tellers at all levels will have the opportunity to study the various styles of our instructors.
Classes are geared to both those who are just starting down the road to a literary career and advanced writers and story-tellers with an established portfolio of work. Courses are directed toward serious students who wish to further develop their existing skill set and to explore writing and story-telling at more advanced levels. Involvement in group opportunities is strongly suggested and will help you build upon what you will learn at camp. Classes will be taught at a level which is appropriate to the participants involved and may include various levels.
Our intention is that all participants will have the opportunity to work with each instructor. We cannot accommodate specific requests for instructors or instruction.
Evenings will include opportunities to attend a Courthouse Concert series performance, impromptu campfire writers' circles and story-telling by the river, or just individual time for personal reflection and inspiration.
Grande Finale
We will close out the camp on Saturday evening, September 15 with a gala public event at the Courthouse, showcasing the great literary and story-telling talent of our instructors and pupils. A group photo and wine and cheese get-together will follow. All are welcome to attend.
Instructors
Harry Thurston has been a full-time writer for four decades and has published more than two dozen books of poetry and creative nonfiction. His most recent books are Keeping Watch at the End of the World (Gaspereau Press, 2015), which was a finalist for the 2016 ReLit Award for poetry, and the long eco-poem, Icarus, Falling of Birds (Anchorage Press, 2017) with photography by Thaddeus Holownia. The Atlantic Coast, A Natural History (Greystone Books/David Suzuki Foundation) won the 2012 Lane Anderson Award for best science book in Canada, and his eco-memoir, A Place Between the Tides, A Naturalist's Reflections on the Salt Marsh (Greystone Books) was a finalist for the BC Award for Canadian Nonfiction and the Drainie/Taylor Biography Prize, and winner of the Sigurd Olson Nature Writing Award in the |U.S. He is currently a Mentor in the Master of Fine Arts in Creative Nonfiction  program at University of King's College.
Sheree Fitch has been a ground-breaking force in the literary arts and literary community in the Maritimes and throughout Canada. An award-winning storyteller, poet, and the author of over 30 books, she is widely recognized as an innovative master writer whose body of work explores the human condition. A literacy advocate, educator and community activist, Sheree writes in all genres for all ages. She is the owner of Mabel Murple's Book Shoppe and Dreamery in River John, Nova Scotia.
Clary Croft enjoys an eclectic career encompassing television, stage, film, radio, recordings and numerous publications. The Encyclopaedia of Music in Canada has recognized Clary's contribution to Maritime folklore studies and his ongoing research into the traditional music of the Maritime provinces. He is best known for his continuing work with the collection of his late mentor, Dr. Helen Creighton. Over his long career Clary has released several recordings and has written several books including a biography of Dr Creighton that has just been re-released in e-book form and his most recent title: Witchcraft: Tales, Beliefs and Superstitions from the Maritimes. The Halifax Mail Star wrote -"… he is the acknowledged master of one of the richest repertoires in Canada."
 
Sunday Only
Whitney Moran is the managing editor of Nimbus Publishing & Vagrant Press based in Halifax, Nova Scotia, the largest independent English-language publisher east of Toronto. Her focus is on acquisitions, developmental editing, and children's books. A former arts and lifestyle journalist, she recently co-authored her first book: East Coast Crafted: The Essential Guide to the Beer, Breweries, and Brewpubs of Atlantic Canada, with Christopher Reynolds. She is passionate about children's literature and under-told stories from the East Coast.
"Pitching and Publishing": An Editor's Advice to Writers An informative overview of the publishing and editorial process, who editors are and what they do, what we expect from writers, how to pitch to a publisher, and much more.
 
What to Bring
The atmosphere at our school is casual. There is easy access to wooded walking trails, with river swimming on the property. The summer climate can vary from warm and sunny to chilly, cloudy and wet, so be prepared to layer with t-shirts, sweaters, shorts and pants. Participants are required to bring their own writing devices and materials. Recording devices may be used, with prior permission. Timetable, schedule and session information will be distributed when you arrive.
Accommodation & Meals
On-site accommodations for participants will be in our "Hands on History" home which is a hostel-type house by the river - accommodations are dorm style with shared rooms and bunk style beds, please be advised to bring your own sleeping bags and pillow. You may also bring air mattresses for additional comfort. Meals are included for Tuesday lunch to Thursday dinner. Breakfast is continental, we will supply food and you are on your own. We have great cooks here to prepare lunch and dinner; they've been feeding groups of school kids, teachers' bus tours and visitors for years. The Village itself is a very special place which lends itself to some great artistic expression.
Other Accommodations
For those desiring alternate accommodations, please contact the Sherbrooke Village office for further information on options in the surrounding area.
A Glimpse into Historic Sherbrooke Village
Sherbrooke Village depicts a typical Nova Scotian village from 1860 to pre-WW1. With approximately 80 buildings, over 25 of those open to the public, most with costumed interpreters, it is the largest Nova Scotia Museum site, attracting thousands of visitors each year. In your spare time, visit the working woodturner shop, blacksmith, boat builder, pottery shop, drugstore, ambrotype photography studio and printery. Take in the work of our artist-in-residence and other local artists at the Village's co-op art gallery. Experience the life of a villager in the 1860s by dressing in period costume. Enjoy a delicious, light meal at the What Cheer Tea Room located within the Village. Built on an economy of ship building, lumbering and gold mining, Sherbrooke Village reflects Nova Scotia as it was during its industrial boom in the late 1800s and early 1900s. Visit a place where time has stood still... visit Sherbrooke Village!
How to Get Here
We are a 45-minute scenic drive south from Antigonish along highway #7 or 3 hours east of Halifax on highway #7. We are located on Main Street, Sherbrooke, just off the #7 highway. Find us on Google Maps.