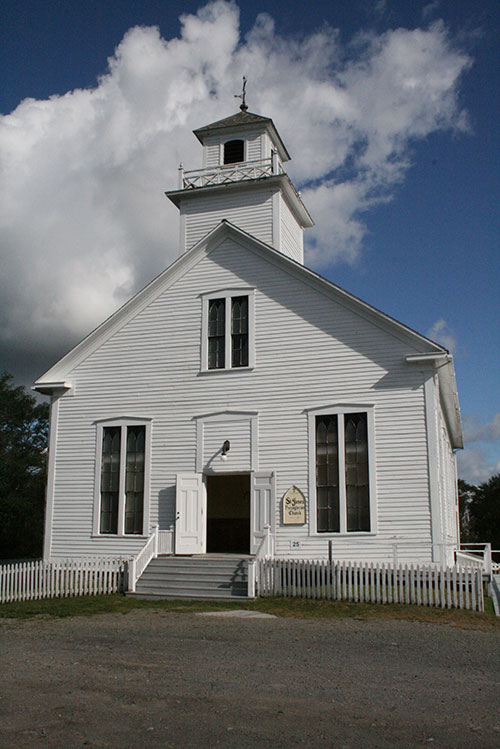 Current Building Fund – Your Support Would Be Greatly Appreciated
St. James Presbyterian Church
The Historic Sherbrooke Village Development Society was formed to provide support for Historic Sherbrooke Village, its operations and programs and to encourage interest in its cultural and historic significance.
The Nova Scotia Museum opened Sherbrooke Village in the early 1970's. There are approximately 80 buildings, 25 were renovated for public access at that time.  All buildings are wooden structures with no source of heat in the off season, causing on-going deterioration.  The operation budget for the Village does not receive funding for major building or improvement projects, only regular upkeep and painting of buildings.
Donations of $200 or more will be recognized on the Donor Wall at the Sherbrooke Village Exhibit Centre and on the HSVDS webpage.
The following levels of recognition are available:
Platinum (donations of at least $5,000)
Gold (donations of at least $3,000)
Silver (donations of at least $1,000)
 Bronze (donations of at least $200)
Thank you for considering this request which will be a great benefit to Historic Sherbrooke Village and St. James Presbyterian Church.
For me information please email: lynn.hayne@novascotia.ca