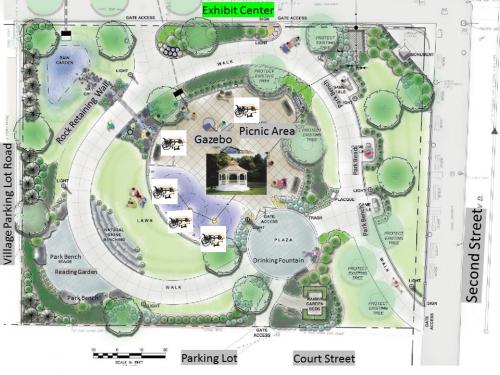 The Historic Sherbrooke Village Development Society was formed to provide support for Historic Sherbrooke Village, its operations and programs and to encourage interest in its cultural and historic significance.
Your Support Would Be Greatly Appreciated
1. RICHES
Working with Sherbrooke Village Restoration to help with Establishing the "Rural Institute for Cultural Heritage and Environmental Sustainability (RICHES)", based at Sherbrooke Village Museum
As a Sherbrooke Village 50th anniversary legacy project for 2020, we propose to establish the Rural Institute for Cultural Heritage and Environmental Sustainability (RICHES) as a vital community hub for growth of the culture sector in Eastern Nova Scotia. The mandate of RICHES will be to provide training and opportunities to make use of the "cultural and natural riches" of rural Nova Scotia, with the aim of building increased capacity for cultural and economic development while fostering the vibrancy of rural communities. With a special focus on the Eastern Shore of Nova Scotia, we propose to develop partnerships and professional curriculum to foster the growth of sustainable rural tourism in cultural and natural heritage alongside programming to enrich rural life through continual learning and skills training. RICHES will become a much sought-after training centre for experiential tourism in Nova Scotia and aligns well with several objectives of the Culture Action Plan.
This innovation project to establish RICHES includes professional partnership development, community outreach, curriculum design, and infrastructure planning, and will demonstrate progress through pilot programming. The capital funds for the project are being sought from ACOA, your donations and other sources, with timelines to allow RICHES to be in full operation by 2020.
2. Accessibility Park
Part of the Sherbrooke Village mandate is to support persons with disabilities and the community. St. Mary's Municipality is currently working on a Streetscape plan for the beautification of the Main St.
The HSVDS are working to take this a step further by adding a wheelchair accessible park, just around the corner from the end of the Main Street project, complete with smooth surface trails for easy wheeling, plants for smell and feel and wheelchair accessible water fountain. There will be picnic tables, benches, a free library and outdoor lighting. The paths will continue into the Sherbrooke Village Indigenous Art Centre where visitors will have free admission to the Centre and where accessible washrooms will be located. The Park is within 100 feet of the downtown core.
The outcome will be an outdoor area that will bring a sense of pride, wellbeing and a feeling of inclusion for the whole community, the seniors from the nearby complex, the disabled, the community at large and visitors to the area. We will install three wheelchair parking spots and one parking area for an Access-a-bus.
This will be a multi-phased project with phase one just completed in early December.
Phase one included excavation and drainage system for the one plus acre property allocated for the park. There will be no other grants or additional funding towards this project other than our own contribution.
Phase two: Wheelchair accessible trails will be constructed, benches, picnic tables, reading area with free library will be installed and plants and trees planted. After completion of land development, the HSVDS will launch a campaign to raise funds for the benches, picnic tables, additional plants and trees. If all goes well this phase will begin in 2020.
Phase three: Wheelchair and Access-a-bus parking spaces will be installed.
Make a Donation
Donations of $200 or more will be recognized on the Donor Wall at the Sherbrooke Village Visitor Reception Centre and on the HSVDS webpage.
The following levels of recognition are available:
Platinum (donations of at least $5,000)
Gold (donations of at least $3,000)
Silver (donations of at least $1,000)
 Bronze (donations of at least $200)
Thank you for considering this request which will be a great benefit to Historic Sherbrooke Village Development Society, Sherbrooke Village Restoration and the Eastern Shore of Nova Scotia.
For more information or to choose/discuss the project you would like to support, please email: lynn.hayne@novascotia.ca "